Welcome to Central Ohio NAIOP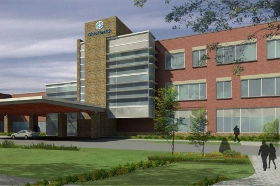 Pickerington Medical Office Building
The Daimler Group

Welcome to the Central Ohio Chapter of North America's premier professional association of developers and owners of industrial, office and related commercial real estate.

Our goal is to help our members and their businesses achieve and retain the highest level of excellence through legislative awareness and involvement, professional education and development, and the sharing of best practices.

Best of all, our members develop important personal and professional relationships by networking with Central Ohio's leading commercial real estate firms. We look forward to serving you.
NAIOP Central Ohio State Legislative Report - for the latest legislation introduced that may affect our industry!